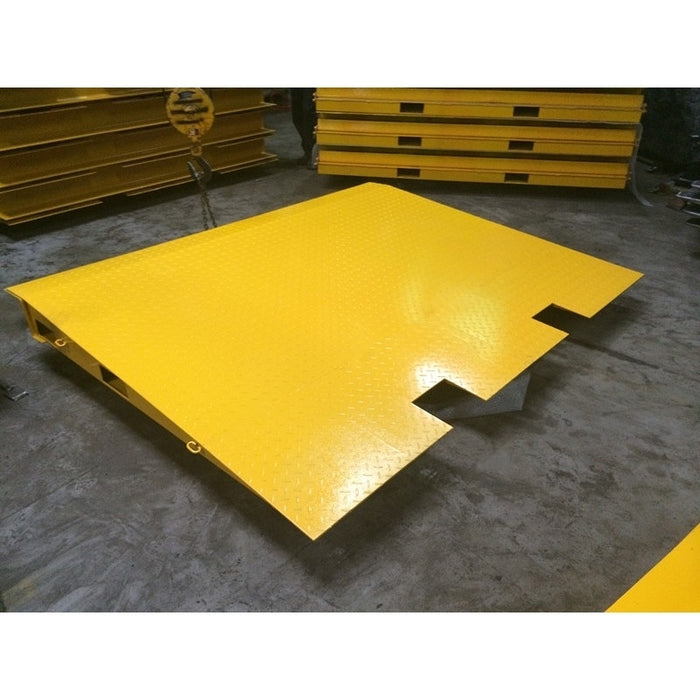 Container Ramp 8t/1.8m (Certified)
Original price
$1,566.00
-
Original price
$1,566.00
This high grade container ramp is made from 6mm checker plate steel on the top and double re-enforced steel rib construction underneath. This double thick steel and unique rib design significantly reduces stress sagging from continued use. Quality that will last. 
It also features a two safety chains that can be attached to the container reducing the risk of ramp slippage and possible accidents. 
The ramp has a CE Certified capacity of 8 metric tonnes. 
Ideal Usage: 
Standard Flat Deck Container (20ft or 40ft) - It is designed for use on flat concrete surfaces and includes a bent front lip to rest on the container opening edge.
Size: W2200mm x L1730mm x H160mm.
Unit Weight 275kg
Key features: 
- Weight capacity: 8 metric tonnes 
- Made with 6 mm checker steel tread on the plate 
- Reinforced with 6mm high grade steel full wall thickness box section underneath. 
- Fork slot width: 150mm. 
- Designed for use on flat concrete surface. 
- Not suitable for refrigerated containers.