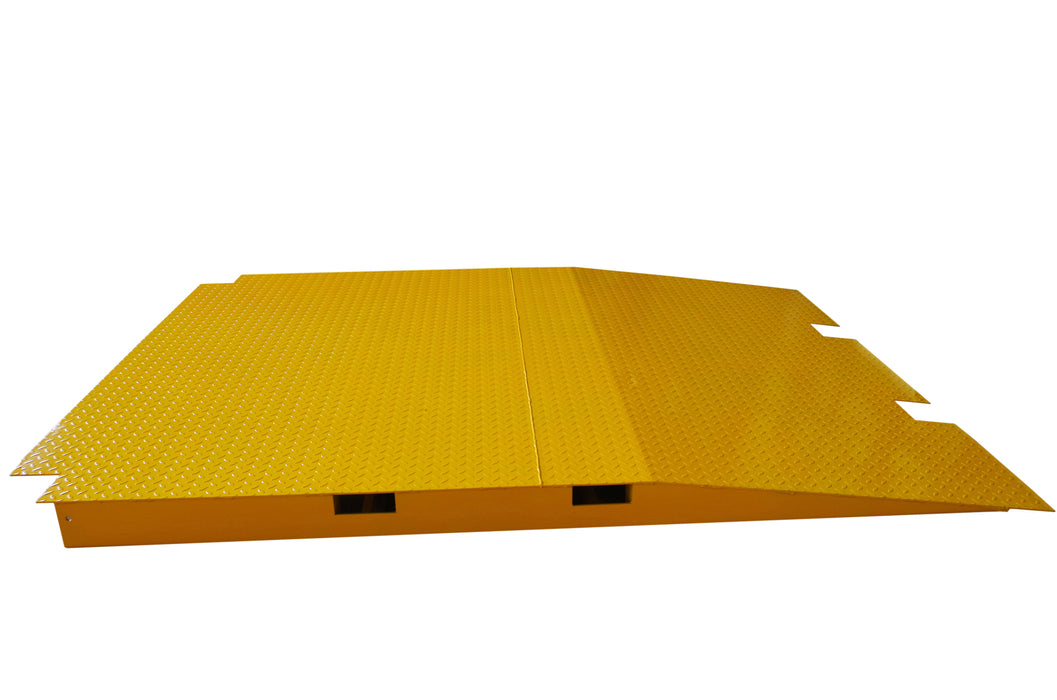 Container Ramp 8t/3.0m Level Entry (Certified)
Original price
$3,300.00
-
Original price
$3,300.00
This high grade container ramp is made from 8mm checker plate steel on the top and double re-enforced steel rib construction underneath. This double thick steel and unique rib design significantly reduces stress sagging from continued use. Quality that will last. 
It also features Two lifting points and  two safety chains that can be attached to the container reducing the risk of ramp slippage and possible accidents. 
The ramp has a CE certified capacity of 8 metric tonnes. 
Ideal Usage: 
Standard Flat Deck Container (20ft or 40ft) - It is designed for use on flat concrete surfaces and includes a bent front lip to rest on the container opening edge.
Size: W2200mm x L2991mm x H160mm.
Unit Weight 500 kg
Key features: 
- Weight capacity: 8 metric tonnes 
- Made with 8 mm checker steel tread on the plate 
- Reinforced with 8 mm high grade steel full wall thickness box section underneath. 
- Fork slot width: 150mm. 
- Designed for use on flat concrete surface. 
- Not suitable for refrigerated containers.